Next up in our Summer Fun Activity Page Series is this Pool Party themed printable. Describe your perfect summer day and have fun solving a maze, word search, and word scramble!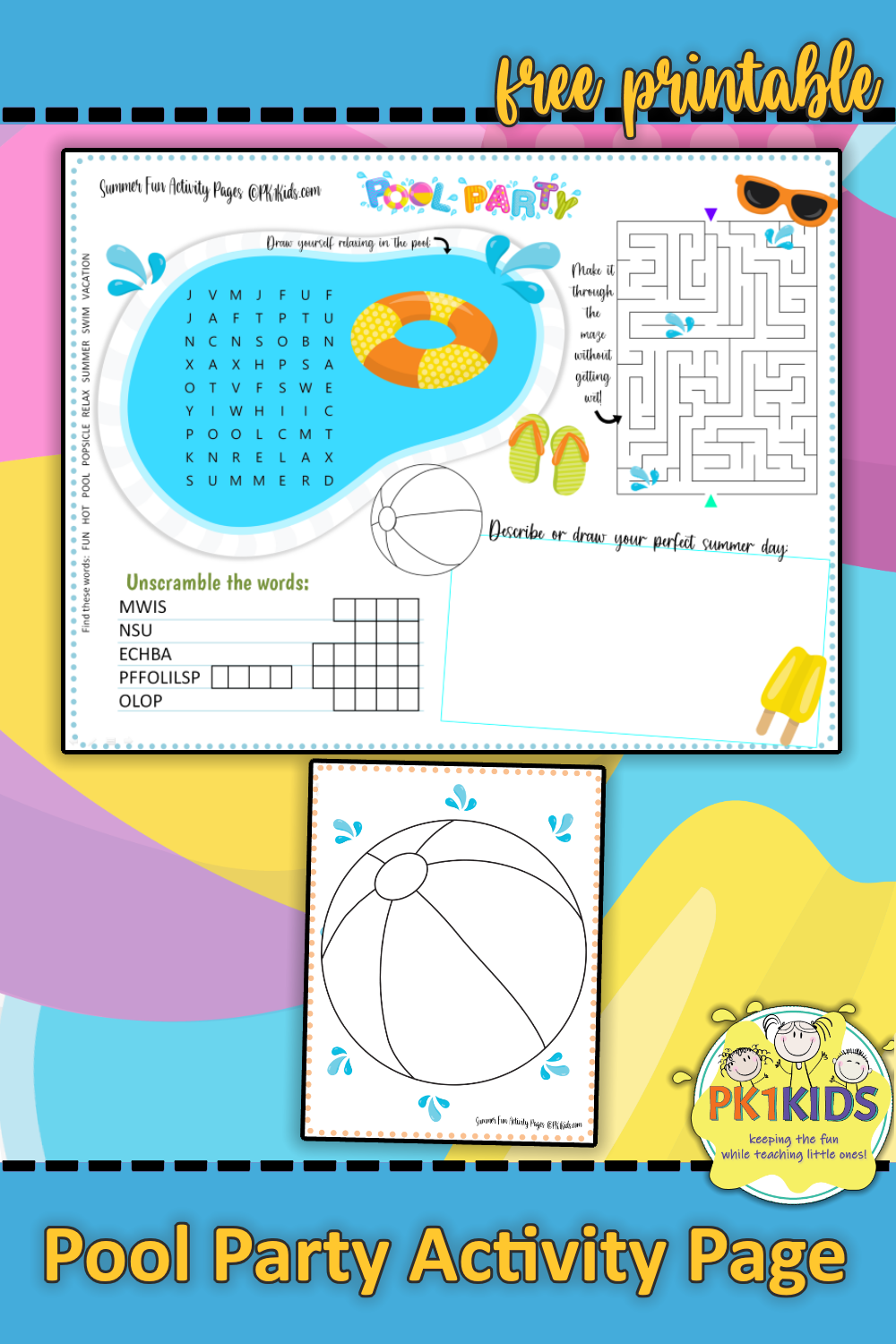 Today I'm publishing #3 of 5 end of summer activity pages for kids. Time to grab those flip flops and a towel and have some pool party fun!
Here's A Free Printable Pool Party Themed Activity Page
I hope your kids love this simple pool party themed activity page. Can they unscramble the summer fun words? What does their perfect summer day look like?
Includes Free Beach Ball Coloring Page
I know some younger kids might not be able to do everything on this activity page, so I included a free beach ball coloring page as well. Kids can use their favorite colors – even try some water colors on this one. 🙂
I hope you enjoy these free pool party themed activity pages for your end of summer fun! Check your email tomorrow for the next activity page in my series!
Happy Summer!