Next up in our Summer Fun Activity Page Series is this Lemonade Stand themed printable. Have some yummy lemonade fun!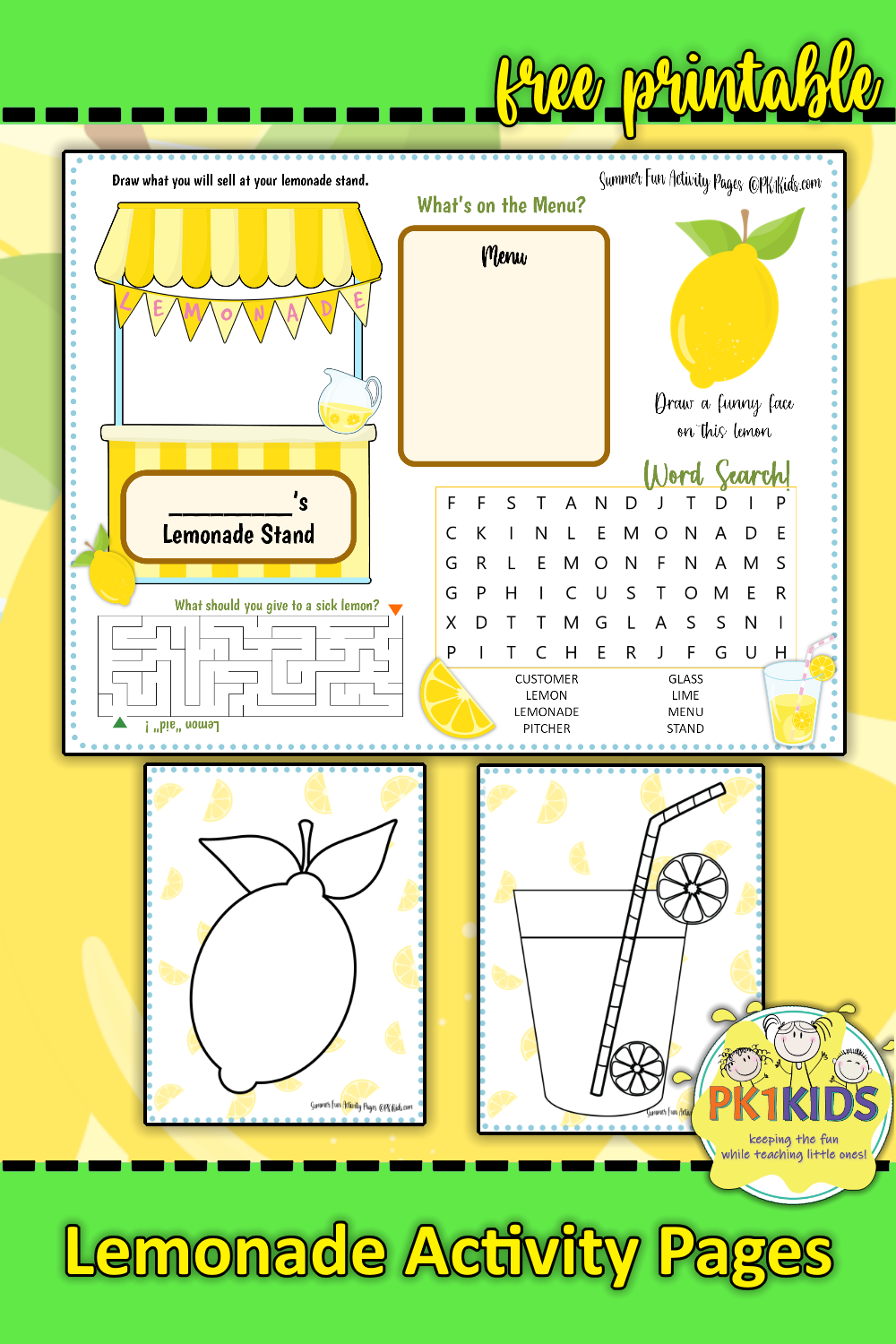 Today I'm publishing #2 of 5 end of summer activity pages for kids. Who's ready for some lemonade themed fun?
Here's A Free Printable Lemonade Themed Activity Page
I hope your kids love this simple lemonade themed activity page. How silly will their lemon faces turn out? Will they sell only lemonade? Pink lemonade? Lemonade Freeze? I can't wait to see your kids' creativity!
Includes Free Lemonade Themed Coloring Pages
I know some younger kids might not be able to do everything on this activity page, so I included some free lemonade themed coloring pages as well. Feel free to encourage silly faces on the big lemon! Add a couple googly eyes to get things going. 🙂
I hope you enjoy these free lemonade themed activity pages for your end of summer fun! Check your email tomorrow for the next activity page in my series!
Happy Summer!