Teach American History, Bible, & Literature with a complete US History homeschool curriculum from Sonlight that's rich in both literature and quality time with your kids.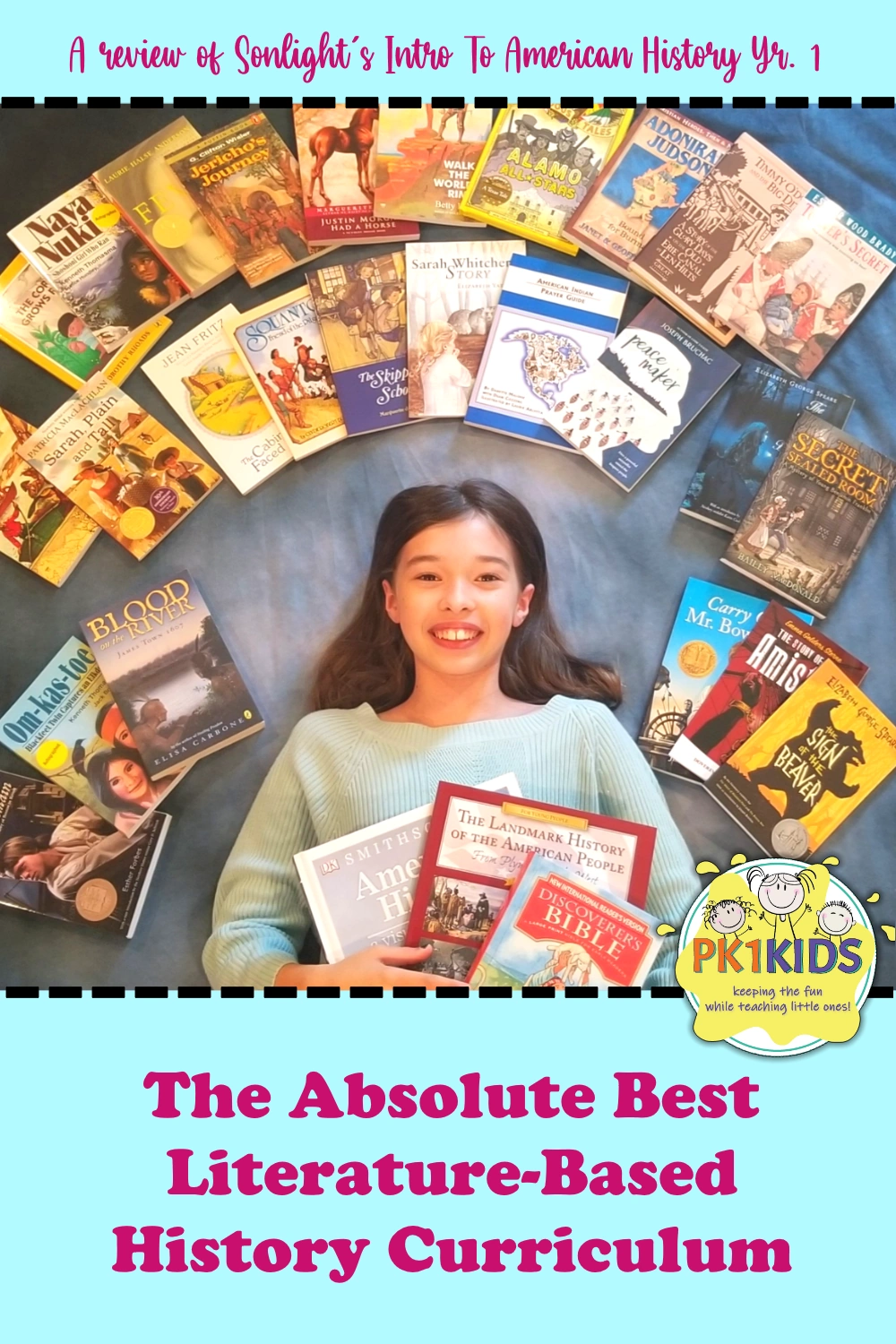 Disclosure: I was compensated for my time reviewing Sonlight's Intro to American History Year 1, but all opinions are honest – I want to help YOU in your choice of homeschool curriculum!
The Best American History Curriculum For Your Homeschool
From the moment we opened that big white box with the Sonlight logo on the side, we were mesmerized by all the beautiful books in the Intro to American History curriculum from Sonlight. My kids and I literally squealed with delight as we carefully pulled book after book from the box and previewed the many adventures we'd go on as a family.
There's nothing quite like reading stories like these together to really immerse kids into their history curriculum. At first, seeing all these books to read over a year felt a little daunting, I admit it. However, with Sonlight's amazing Instructional Guide, you can literally take things one day at a time and find yourself plodding along through your lessons with ease.
I love the IG so much. It's a year's worth of hope in one binder!
Includes:
---
Instructional Guide
Discoverer's Bible, Sing the Word CD, American Indian Prayer Guide
Timeline Book & Figures
5 History Texts
13 Read-Alouds
16 Readers
Bible – reading, discussion & memorization
History – from the world before Columbus to just before the Civil War
Literature
You'll need to add math, science and any additional subjects you wish to teach.
---
Bible
Parent reads a passage
Kids read a passage
Read & Pray through the American Indian Prayer Guide
Work on memorizing a verse.
Listen to a track of the Sing the Word CD
History & Geography
Read a passage from a history textbook and go over discussion questions
Add notes & figures to the Timeline Notebook
Locate and mark referenced places on the laminated map
Read-Alouds
Parent reads a chapter in a read-aloud book
Discuss vocabulary
Go through discussion questions
Some days read a lesson from A Child's Introduction To Poetry
Reader
Students read assigned chapter
Address discussion questions however you like
We Love Sonlight's Complete US History Curriculum For Homeschool
My girls are ages 7 through 12, so we found we could do most of all the lesson components together as a family quite easily. If you have younger kids, make sure you look into Sonlight's Christian American History Program For Younger Kids
We really loved the pacing of these lessons in our homeschool day. It felt like we covered a ton of ground all before lunch when we really focused on using the schedule. Having the Instructional Guide laying everything out for the week is such a game changer – talk about easy prep!
Since I homeschool multiple kids, we chose to pass books around and have my kids each read portions of the selected reading. I really loved how the IG leads you through all the lessons and their discussion questions step by step. It really is easy to follow, especially once you've got a week or so down.
What Makes Sonlight The Best American History Curriculum For Elementary:
Instructional Guide that presents lessons in an easy, open-and-go format
Connections through literature, textbooks, and geography
Expertly curated books that kids will love
Comfortably combined subjects of Bible, History, & Literature
Teach US History, Bible & Literature Together
One of the best things about Sonlight's US history curriculum is that it combines Bible and literature with its history lessons. It also includes some geography and poetry. Because Sonlight breaks out the lessons for you, you are covering a bit from each subject every day and it's all organized simply. I have traditionally been an eclectic homeschooler, trying to piece together lessons from random materials. Using the Sonlight Instructional Guide that plans everything for me is such a treat.
I have also found in my own experience that anytime you can choose a homeschool curriculum that combines multiple subjects from one starting point it is very helpful. This curriculum uses History as a means of tying together other subjects.
A typical day's lesson plan with Sonlight's American history homeschool curriculum begins with a Bible reading, short discussion, and memorization work. Next, you'll read a small chapter about a Native American tribe and pray for them. Then you'll listen to a scripture song.
The next block in your lesson time is History & Geography. You'll read from a textbook together, plotting key points on a map on the reusable map with wet erase markers. You'll also add key events and people to the timeline book. Discussion questions listed for you (with answers) will help you make sure your kids are understanding the textbook reading.
Each week you'll also read and learn about some poetry.
Finally, you'll read a chapter from your Read Aloud book and your kids will read a chapter from their readers. There are discussion questions for these books as well.
You'll find notes on new vocabulary and cultural references throughout the Instructional Guide. There is also an optional lap Book Project you can get to accompany this curriculum.
"I really appreciate the diverse perspectives in the Christian US History curriculum by Sonlight. My kids and I enjoyed learning about different cultures and seeing historical events through a new lens." -pk1kids.com
Everything You Need To Teach American History
This curriculum package includes everything you need to teach US History, Bible & Literature in a year for your upper elementary kids. You can also add additional items to make it even better, like the Sonlight binder, the Timeline book, and the laminated map. The various textbooks will take you through times before Columbus and finish just before the Civil War. Your kids will have a solid understanding of the people groups present before the colonization of the new world explorers, as well as the beginning of our country.
All these pieces work together to help you teach this first year of American History:
History Textbooks
Timeline Book & Figures
Laminated US & World Map
Sonlight Binder With Weekly Tabs
Sonlight Bag For Storing Weekly Materials
Instructional Guide
29 Books To Make History Come Alive
Book Worms Love Sonlight's Literature-Based American History Homeschool Curriculum
One of the main reasons that Sonlight's Intro to American History program is one of the best American history curriculums out there for homeschool, is the beautifully curated literature components. This program involves reading from over 30 books throughout the entire year. Your kids will go on amazing adventures as they learn about the Mayans, Native Americans, pioneers and pilgrims, new world explorers, and key characters in America's history. Reading these beautifully created stories together is part of what makes this program so memorable for your family.
Literature Gems You Never Would Have Found On Your Own
One of my main goals for homeschooling my kids is to raise avid readers. As someone who never learned that growing up, I recognize how important it is. Some of the smartest people that I know are all people who devoured books as kids.
I'm always looking for great books to put into my kids hands. I really adore the literature choices that come in Sonlight's Bible / History / Literature packages. They include beautiful classics as well as books I never have heard of that bring enrichment to our homeschool plan. My ten-year-old daughter especially just burns through books. She loves all kinds of stories and you should have seen her face when we opened our Sonlight book box and dug into all the beautiful books.
"I love that Sonlight's complete American History curriculum uses so many great books and works of literature that I may have missed completely without it. My kids are truly connecting with history through these meaningful stories." -pk1kids.com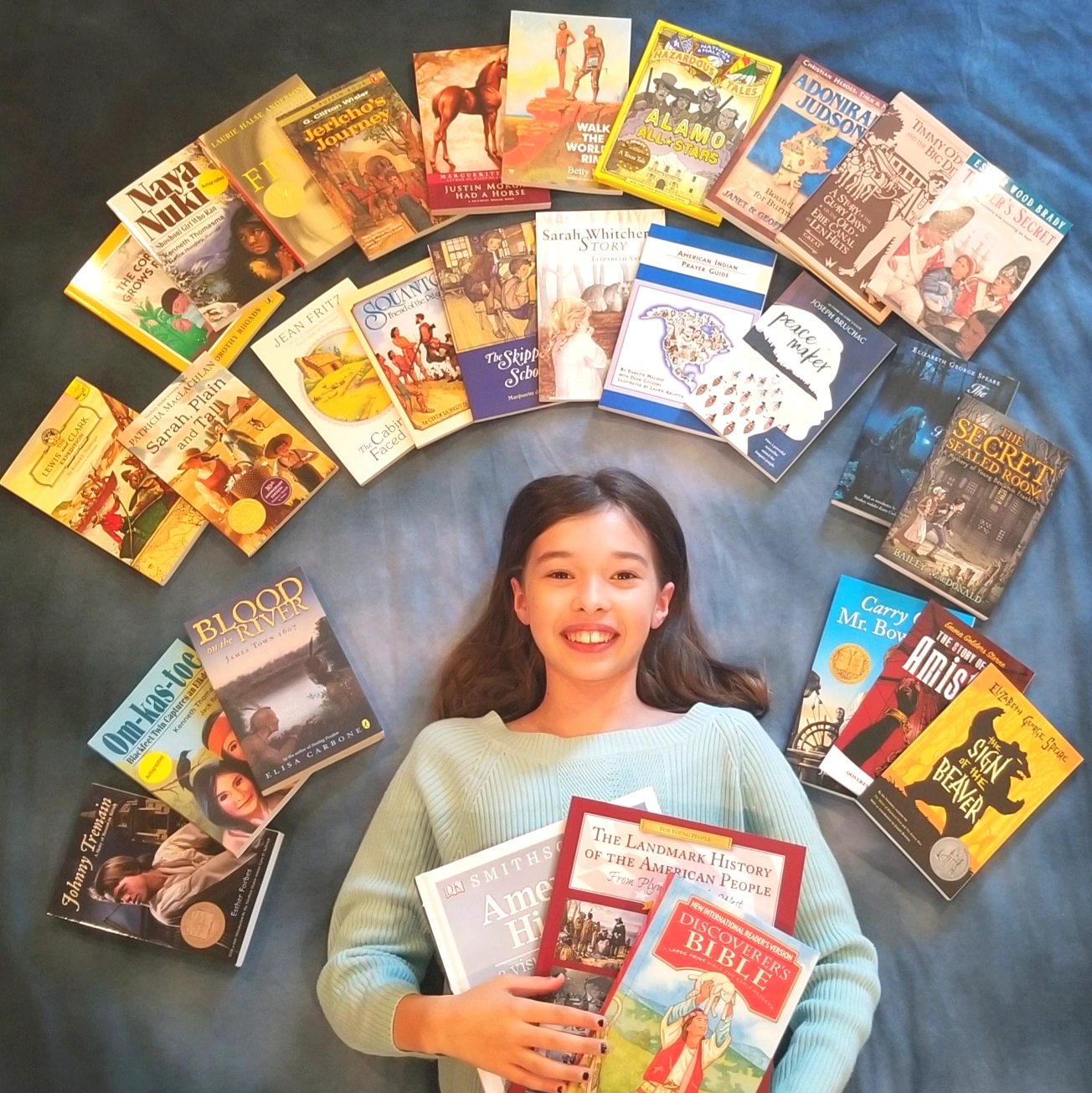 Choose Sonlight's Literature-Based American History Curriculum To Inspire Your Family To Read More Together
I know many homeschool families are used to reading a lot of literature in their day to day routines. While I've finally got to a point where my kids are now reading 45 minutes independently every day, I've struggled to build that habit of reading aloud to my kids regularly. We started doing our read alouds at lunch time as soon as my kids start eating and that has been a big help. We can often read a couple of chapters of a book before everyone is done eating. If you're a family that reads a ton of books together or if you're a family that wants to read more books together I think you'll be truly inspired to do so with this history curriculum.
Families That Read Together Go On Adventures Together
One of the best things about reading together to your entire family is that your whole family goes on this adventure and experience together. You have collective memories, inside jokes, and beautiful things to talk about as a family. Choosing a literature-based homeschool curriculum is a great way to give yourselves that foundation in your homeschool day. You'll experience such beautiful literature and stories together with your kids through this American history curriculum from Sonlight.
What is the best US History curriculum for homeschool?
Sonlight's Intro to American History is by far one of the best homeschool curriculums out there for teaching history to your family. You'll experience rich and deep literature, and form solid connections to all types of characters throughout our nation's history. Your kids will connect the geography and locations on the map to the things that they're reading in their stories and learning in their textbooks.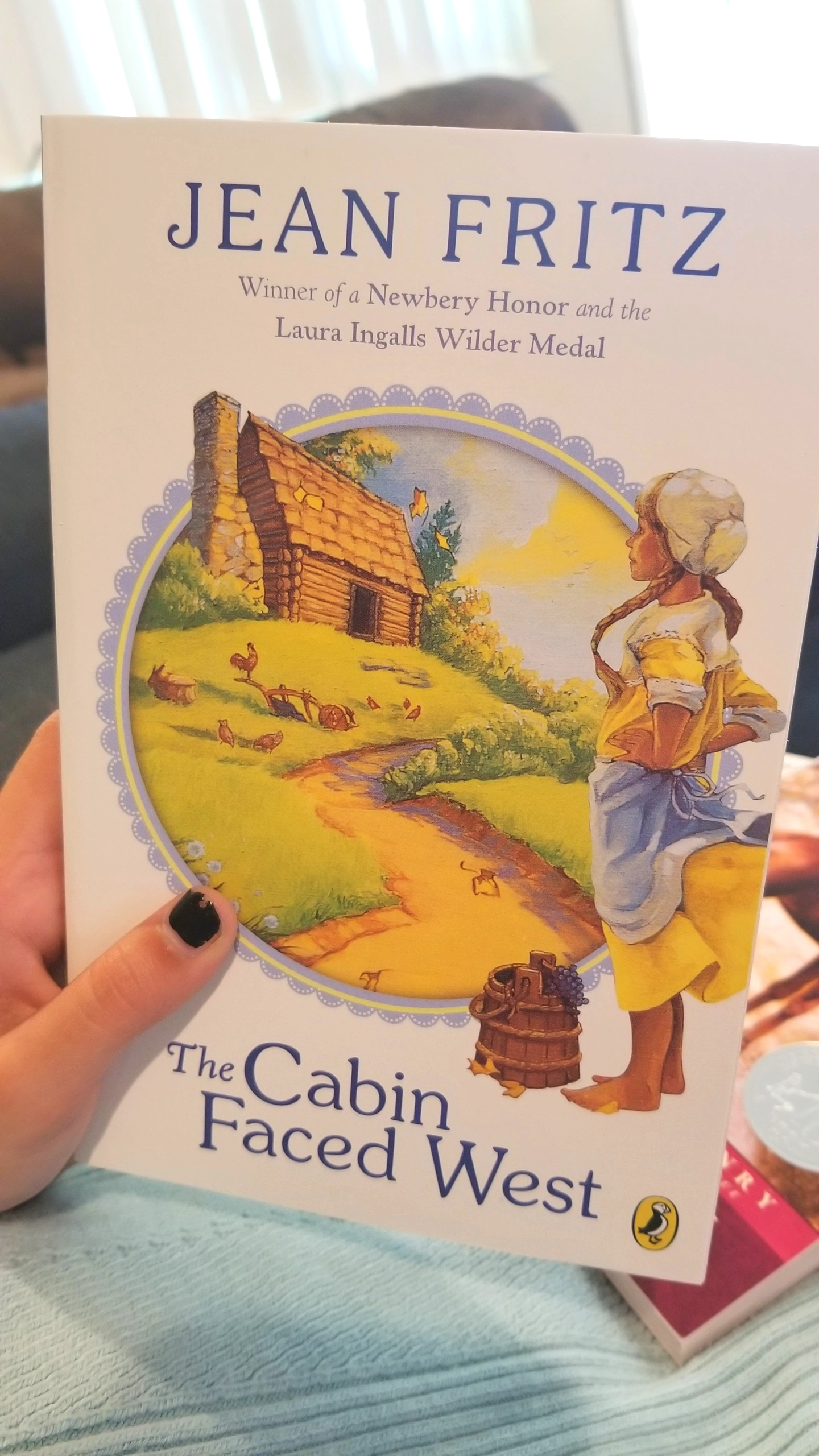 Watch the PK1Kids Video Review of Sonlight's Intro to American History Year 1 of 2:
Enter the giveaway for a chance to win this curriculum for free:
I hope you enjoyed this review of Sonlight's Intro to American History curriculum.
Blessings,
Christy
P.S. While you're here, access my entire subscriber only freebies library to get unlimited free printables for your kids! Subscribe to my list to get access: