Teach your child to read with an open and go curriculum from Common Sense Press that peacefully covers all language arts topics through a progressive program that's fun for kids and easy to use.
Disclosure: I was compensated for my time reviewing Common Sense Press Grade 1 Learning Language Arts Through Literature, but all opinions are honest – I want to help YOU in your choice of homeschool curriculum!
---

? Scroll down for a freebie & a giveaway ?

---
Teaching your child to read is one of the best parts of homeschooling.
I've taught three kids to read and I'm preparing to teach my fourth. The wonder of it all never gets old. That moment when your kiddo sounds out letters and blends them together – their ears recognizing the sounds as a word they know – yeah, it doesn't get better than that.
We always took things one step at a time, me leading my kids through a progression of phonics and then starting out with CVC words. It never seemed to daunting to me, mostly because the excitement of it all kept our learning momentum.
A lot of moms, however, struggle with teaching their kids to read. Kids all have different learning styles and personalities and learn at different ages. (I'm pretty concerned that my little boy will prove to be a big challenge compared to his older sisters.) If you find reading lessons to be a challenge for your kids for any of the many reasons that so many moms and kids deal with, I've got a top pick for reading curriculum that I can't wait to share with you.
If your child wants to read right away…
The instant magic with Common Sense Press Grade 1 Language Arts curriculum is that your kids get to read a "real book" as soon as they have just a few letters learned. This means that you'll cash in on that powerful moment when they realize they can read something, and it's all excitement from there.
Take a look at Common Sense Press Grade 1 LLATL:
Systematic teaching of phonics
Uses fun games and activities like word wheels, flip books, letter dice games, and more
Your child begins reading right away with progressive readers that begin with a few letter sounds and build from there
Spelling is covered by learning word families and common words
Includes handwriting instruction and activities
Teaches grammar concepts of capitalization, punctuation, and introduces parts of speech
Builds thinking skills through discussion questions and activities
The complete Blue Book package includes: Teacher book, student activity book, short vowel readers, long vowel readers, bridge readers, and materials packet.
1st Grade Homeschool Reading Curriculum from Common Sense Press
I really enjoyed getting to know this homeschool reading curriculum. This program is designed by teachers and it really shows. There's a systematic approach to teaching phonics, reading, and vocabulary, but it's very concise and specific. Instead of using a bunch of busywork, the lessons focus on short tasks that are highly effective.
The Blue Book set from Common Sense Press is designed for first grade, but really is approachable for kindergarten. Any child who is ready to learn some phonics would place perfectly with this Blue Book. The one year, 36 lesson language arts curriculum progresses through reading readiness, short vowels, consonant blends, and long vowels. Your child will start out reading "Nat ran," and by the end of the year, your child will be reading sentences like "Duke waits for your cue if you sing with him." (from What a Rule! -Successful Reading for Beginners).
Not just phonics and reading
Common Sense Press LLATL Grade 1 will help you teach your child how to read while doing much more.
You will read wonderful books that will connect the joy of reading to the why of learning to read.
This curriculum also covers:
Handwriting
Grammar
Vocabulary
Literature
Spelling
Higher order reasoning
Common Sense Press Learning Language Arts Through Literature
I love reading stories together with my kids, so the Grade 1 homeschool language arts curriculum from Common Sense Press checks that box for us.
There are 13 children's books that this curriculum uses throughout the year. These are easily found at the library or from bookstores. I really appreciated that the teacher's manual includes notes for how to use your own books for the lessons if there are some from the list that you can't find.
The Student Activity Book also includes short stories to cut out and fold and read to your kids. My kids loved making their own books and doing the activities that go with them.
Everything you need to teach Language Arts. Just open and go!
I have historically been an eclectic homeschooler – piecing together what I wanted to use to teach each subject to my kids. But as my family has grown I am beginning to really appreciate curriculum that has everything prepped and ready to go for me.
Using the Student Activity Book together with the Teacher's Manual makes this homeschool reading curriculum very easy to use. You simply open the book to the day's lesson and teach through each step.
What's Included In The Complete Program:
Teacher's Manual
Student Activity Book
Short Vowel Readers
Long Vowel Readers
Bridge Readers
Materials Packet
Easy to Use, Open and Go Reading Curriculum
When you buy the complete Blue Book set, you'll have everything you need to teach a year's worth of reading and language arts lessons to your kid.
Here's what a typical week's lessons look like:
DAY 1: Read a favorite reader, retell a story with story puppets, review punctuation marks, find sentences in a book
DAY 2: Review the vowel cards, play a game with the consonant cards, play with blended word cards and word families, do a page in the Student Activity Book
DAY 3: Play some games with consonant letter cards and blended word cards. Do a page in the Student Activity Book together
DAY 4: Talk about the setting of a new story, read a story about a zoo, talk about a zoo, cut and paste pictures of things in a zoo, make a word wheel, trace some letters.
DAY 5: Re-enact a story with actions, puppets, or drawings, color some pictures in the Student Activity Book.
Best homeschool curriculum to teach your child to read
There are a lot of curriculum choices out there for teaching your child to read, so which one is best? I've studied and used quite and few, and while some are more flashy or highly advertised, it all comes down to the mechanics and delivery.
Personally, I used a curriculum I got for $5 at a garage sale to teach all three of my kids so far. Why did it work so well? Because it was a systematic approach of me sitting with my child for about 15 minutes each day and working on the next little bit together. This is the basic approach used by Common Sense Press.
Common Sense Press Grade 1 is one of the very best homeschool reading curriculum packages to teach your child to read. The combination of short and focused lessons, hands on activities, skillfully organized phonics mastery, and the connection to real literature makes Common Sense Press one of the very best homeschool reading curriculum choices out there.
"I have no doubt that a child of any age who is ready to learn phonics will be reading within the first year of using Common Sense Press Grade 1 Blue Book homeschool reading curriculum." -pk1kids.com
What reading curriculum is best for a late reader?
Late readers need a curriculum that will teach them to read but matches their development level. This means it needs to teach them phonics and blending systematically, but give them the immediate gratification of being able to read as soon as possible. Common Sense Press Grade 1 is our #1 pick for a reading curriculum for late readers. If your child is in 1st or 2nd grade and still struggling to read, this is a perfect curriculum choice for them. They will be reading books as soon as they learn just a few letter sounds.
Our favorite parts of Common Sense Press Grade 1 Language Arts Curriculum
There are a few things that my kids and I really love most about Common Sense Press homeschool reading curriculum.
We love the variation in hands on activities.
We love reading stories together.
We love the games to learn phonics and blends.
I particularly love the Teacher's Manual that makes teaching so easy – as well as the Student Activity Book and Materials Packet that takes no prep to start teaching!
"I love that Common Sense Prep Grade 1 is truly open and go and requires literally no prep to start teaching your child." -pk1kids.com
My #1 Pick For 1st Graders Struggling To Read
I have been seeing a lot of concerns raised by moms about their 1st graders, or 7 and 8 year olds still struggling to learn to read. It can be tough when your child is still frustrated when trying to sound out their letters and you don't know how to help.
This happens a lot when kids go through different types of curriculum, preschools, or approaches for whatever reason. Kids are like sponges, for sure – they'll pick up a lot here and there. But when it comes to learning to read, they really need consistency and purpose in reading curriculum.
Common Sense Press Grade 1 gets my top recommendation for a homeschool reading curriculum that can get your child caught up with learning to read and feeling confident right away.
A few weeks into this reading curriculum, and you'll feel your confidence returning as well!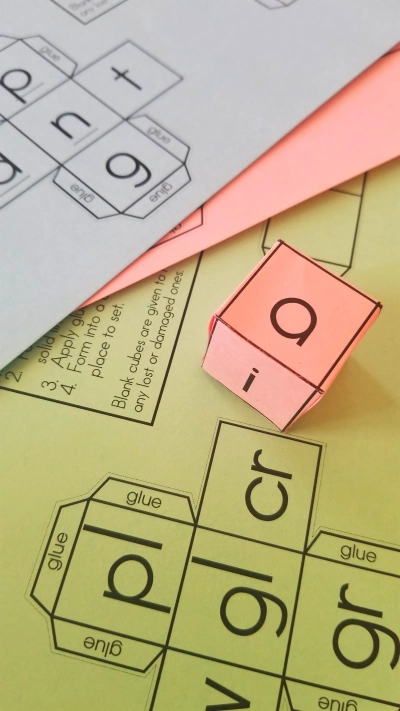 We absolutely love the leveled readers in this homeschool reading curriculum ❤
---
Get 15% off any Common Sense Purchase!
---
The open & go, easy to teach curriculum that will get your child reading and loving literature in one year.
I've reviewed a lot of kindergarten and first grade curriculum, and Common Sense Press Grade 1 is my new top choice for teaching kids to read. If you're looking for something that's all in one box and a sure bet for giving your kids a great start to reading and language arts, this is an easy decision.
I hope you'll take a look at Common Sense Press for your beginning readers, and check out their full line of curriculum for all ages.
---
?Enter to win FREE Curriculum from Common Sense Press! ?
---
I hope you enjoyed this review of Common Sense Press Learning Language Arts Through Literature Grade 1.
Visit Common Sense Press now to learn more.
Blessings,
Christy
P.S. While you're here, access my entire subscriber only freebies library to get unlimited free printables for your kids! Subscribe to my list to get access: