Take a look at YouDance.com for an ad-free, high quality resource for your kids to learn dance online.
Disclosure: I was compensated for my time reviewing YouDance.com, but all opinions are honest – I want to help YOU in your choice of homeschool curriculum!
Online Dance Classes For Kids
I absolutely love giving my kids a chance to try all sorts of different extracurricular activities – especially dance! But as our family has grown, taking kids to separate dance classes at different places was has just not been feasible. One kid liked ballet, another kid wanted to learn hip-hop, a third kid wanted to try musical theater. I couldn't get them all to different classes that fit their interests – It's just too much for this busy momma!
I've tried to find them some dance class videos online to make it easier for us all. We've certainly watched our fair share of YouTube videos so they could try different types of dances with some beginner lessons. But these were just teaser classes and there are a few problems with YouTube videos. A lot of them are too basic, or just too random – we could never get a good solid progression of lessons that would teach them the "real stuff." We also really hate having ads everywhere that distract from the video dance lessons.
I'm so excited to share with you the company that has completely changed the way we approach learning dance. YouDance.com has allowed us to finally be able to take online dance lessons as a family.
Take a look at the best things about YouDance.com:
? Completely Ad-free, Safe Environment
? Kids Can Try A Variety of Dance Styles, At Their Own Pace
? Kids Earn Dance Points For Learning Moves To Track Their Progress
? No Driving Multiple Kids To Various Classes
?? Classes For Adults, Too!
Low Cost: $25/month, or discounted at $180/year. Free trial automatically applied to all who sign up.
Scroll Down For A Free Membership Giveaway
Learn Dance Online with YouDance.com
YouDance.com offers over 1,000 dance videos to teach 5 styles of dance to your kids (and you, too!) Their ad-free, easy-to-navigate website allows kids to try out all the different styles of dance as a beginner, intermediate, or advanced dancer.
YouDance.com is a perfect way for your kids to experiment with different styles of dance and see which style they want to practice. They can easily and seamlessly move through the online dance lessons and practice sessions to build towards proficiency.
Best of all, kids can practice their dance lessons in the privacy of their own home or bedroom and you never have to worry about them seeing inappropriate ads.
Sign up for a free trial to see how a YouDance.com subscription can help your family learn to dance!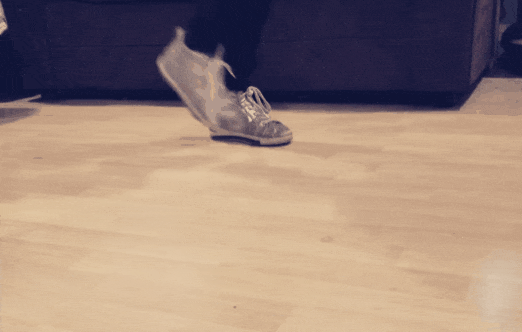 How Else Could You Get ALL Your Kids Into Dance Classes?
I think many homeschool moms fall into this trap. We want our kids to be able to experience all of the sports and activities and music lessons and dance lessons their little hearts desire.
If you've only got one kid and plenty of gas money, then it's amazing to be able to give your kids all of these different opportunities. But when your family grows and you have multiple kids it can become completely impossible for you to get all of your kids to the activities that they're most interested in.
If you've been putting off giving your kids dance lessons because you just physically can't get them there, you need to look into a subscription to YouDance.com for online dance classes for kids.
"If you've got a lot of kids, what you probably DON'T have is time to take them each to their own dance classes. Try YouDance.com for online dance classes that will save your extra-curricular sanity." -pk1kids.com
Learn Dance Online With YouDance.com
I know it can be tempting to go out there and try to find free online dance classes anywhere you can find them. But you can save yourself a lot of the time, confusion and impossible organizing challenges by simply getting a subscription to YouDance.com.
Your kids can learn hip hop, jazz, ballet, contemporary dance, and even clogging through YouDance.com.
YouDance.com is a perfect place to start taking dance classes – for any level of student. They offer great online dance lessons for beginners, but one of the big differences about YouDance.com is that your kids can progress through beginner classes and go into the intermediate and advanced classes as well.
I can tell you from experience it's very difficult to find classes for intermediate and advanced levels out there that are both online and high quality. YouDance.com makes it so easy to give your kids the dance lessons they need to get to an advanced level.
Ad-Free Dance Classes
One of the best things about YouDance.com is it's super clean, ad-free environment. It is incredibly easy to navigate through the lessons and the interface and there are absolutely no ads.
You really don't want to set your child up to go through dance lessons online and have to be navigating around questionable ads that are covering the screen. Dancing can be a little challenging at first for most kids anyway, so having to deal with ads all over a screen or web page can make your kids reject the online version of classes completely.
Easy To Practice Online Dance Lessons
Like I mentioned before, YouDance.com has an absolutely wonderful interface that helps your kids go through each lesson step by step. The lessons are very short and simple and easy to see and understand. They can even earn dance points for each lesson and quiz that they complete.
The lessons take them step-by-step through each component as they build their skills and that particular dance style. After your child learns a dance move, they can click a button to practice it. This brings them into a looping practice video which allows them to go to the dance moves as long as they want over and over until they feel comfortable with it. They can then move on to the next lesson once they feel ready.
We really liked this flow and my kids enjoyed being able to loop each move until they had it down.
Can Kids Learn To Dance Online?
Learning dance online is a great option for many kids. Some kids feel nervous and shy around other kids and adults they don't know. Kids really benefit from learning dance through online classes.
Online dance lessons allow kids the opportunity to learn dance moves at their own pace in their own comfortable clothes without anybody watching them or judging them. Kids learning dance online also have the added benefit of being able to re-watch over and over dance moves that are tricky for them. They don't have to worry about holding up the class or being singled out for not learning the dance move fast enough.
These are some of the reasons why the YouDance.com platform is such a wonderful tool and benefit for kids trying to learn dance online. Kids can sample different types of dances based on their own interests. They can start and stop lessons and practice in any order that makes them feel comfortable.
Kids can easily go through their online dance lessons in the privacy of their own rooms if you want them to or they can even take them in the living room with their siblings. Hey, Mom could even join in too!
Prepare A Great Dance Area For Online Dance Lessons
If you're going to enroll in online dance lessons for your kids, make sure you prepare a good open space for your kids to dance in.
Kids can use a large room like a living room and a TV. We were able to use YouDance.com on an Amazon Fire Stick with the internet app. But you could also screencast on your TV from any device. Even a tablet, or laptop strategically-placed can allow you and your kids to learn dance online through YouDance.com. Make sure your area is clutter free and large enough to allow your kids to dance freely.
You could even take your dance lessons outside to the backyard or garage!
Discover Which Dances Your Child Likes Best
If you want your kids to take some dance tutorials online, a subscription to YouDance.com is a perfect place to start. One great thing about this subscription is that it allows your kids to practice with different styles of dances and then choose one that they want to learn. They can then go through the lessons from start to finish and get as advanced as they want to get.
Have Siblings Dance Together And Separately
If you want to teach dance to your kids and you're lucky enough that you have multiple kids interested in the same type of dance, you can absolutely have them take dance classes together! Just take a big tip from me and make sure that you allow them to do their dance lessons both together and separately.
I found it with my three girls doing the same hip hop class together online that they really benefited from learning the steps alone and then coming together to practice them as a group.
5 Great Online Dance Classes Your Kids Can Take:



Ballet




Hip Hop




Jazz




Contemporary




Clogging
How To Teach a Toddler To Dance
Should you teach your 2 year old or 3 year old to dance?
Absolutely, yes! Dance is an absolutely wonderful thing for growing toddlers to learn (and pretty much all kids at any age benefit in some way.)
The great thing about dance is that it incorporates both music and physical movement which means you're hitting pretty much every single learning style there is.
Auditory learners benefit from the audible instructions and hearing the beat and rhythms of the music. Visual learners benefit from the visual aspect of trying to copy what somebody else is doing. And of course kinesthetic learners benefit from moving their bodies while they tap into their auditory and visual cues as well.
"The great thing about dance is that it incorporates both music and physical movement which means you're hitting pretty much every single learning style there is." -pk1kids.com
Teach Your Kids To Play With Music
Allow your child to play with music, listening to different styles of music and playing with different types of instruments.
Encourage them to move their bodies in different ways to the music. Have them make different sounds with their voices and clap to different rhythms.
Even if it looks and sounds silly, there's lots of development work going on inside of them when kids dance.
Watch Videos Of Different Types Dances
You can easily introduce different types and styles of dancing to your kiddo through watching different types of videos online. Show them professional dancers dancing ballet, jazz, hip-hop, and so on. Encourage your kiddo to dance to the different types of music and dance styles.
You might make an interesting discovery about what types of music and dance your child likes. This will help you get them into a dance class that they will love.
Take An Online Dance Class
The best way to teach your child to dance is to just get them a subscription to YouDance.com.
If you want to teach your younger kids to dance try out YouDance.com Kids Dance Along series. They're specifically tailored to younger kids and are extremely fun.
We really loved the clogging class in particular. Clogging is such a really fun dance for toddlers to learn because the kids get to make noise with their feet. And hearing the noise with their own dance steps gives them that immediate auditory feedback – and just sounds fun!
Tips For How To Teach A Toddler To Dance:
Play different types of music and encourage them to move to the music.

Let them dance with a favorite stuffed animal or toy.

Dance with them.

Play dance and repeat: have your child make up a dance move and see if you can copy it. Then reverse.

Explore the Kids Dance Along videos on YouDance.com!
Best Online Dance Classes For Kids
If you're not sure what style of Dance your kid should learn in an online dance class, consider all the many types of dance offered through a YouDance.com subscription.
Online Hip Hop Classes For Kids
Hip-hop is such a crowd pleaser dance!. All my kids absolutely loved doing the hip hop dance classes on YouDance.com. It's a super fun dance with a really fun beat that encourages them to move their bodies in a fun style. While the beginning steps can seem a little bit simple, they all build on each other and kids end up having an absolute blast once they get to put it all together in a dance routine.
Hip-hop is just plain fun to learn! YouDance.com hip-hop online dance classes are the best way for your kids to learn this style of dance.
Online Ballet Classes For Kids
Many little girls absolutely love the idea of learning ballet. But I can tell you from experience those dance classes can get very expensive and very demanding.
With a YouDance.com subscription your kiddos can take online ballet dance lessons from the comfort of your own home. You won't need to buy any special clothes or materials before you know they're ready to commit.
And while the YouDance.com online classes teach the basics and fundamentals of ballet, you'll be happy to know that they also have advanced and intermediate classes as well. These online ballet lessons can give your child an incredible start to learning ballet.
Learn Contemporary, Clogging, & Jazz Dance Online
With a YouDance.com online dance subscription your kids can also learn contemporary dance and jazz. So whatever style of dance your kids are into, you'll find them loving the online dance classes from YouDance.com.
Watch the PK1Kids Video Review of YouDance.com:
ENTER THE GIVEAWAY BELOW FOR A CHANCE TO WIN A FREE YOUDANCE MEMBERSHIP:
P.S. While you're here, access my entire subscriber only freebies library to get unlimited free printables for your kids! Subscribe to my list to get access: