If you have a child who's behind in math – or missing some key concepts – read on to learn how CTCMath can get them on grade level within a year.
Disclosure: I was compensated for my time reviewing CTCMath, but all opinions are honest – I want to help YOU in your choice of homeschool curriculum!
So your kid is behind in math. Like, really behind?
I get it.
It can happen for many reasons – a major life event, learning challenges, even switching math curriculums too often (oops, that was me!)
If you've got a child who has major gaps in their math understanding, you may be feeling desperate to catch them up in math – and quickly.
Is Your Child Playing Catch Up In Math? 
Every math program out there seems to have a unique approach. This is great if you're trying to find a program that is just right for your family. Goldilocks would be proud.
Eventually, every math program does cover every concept, but there's secret danger to the "we're so unique" approach to math curriculum. 
Change programs – or take too long of a break – and your child falls behind. Worse yet, they can develop gaps in their core math concepts that remain even when they're working so hard on the new curriculum. 
That's exactly what happened to my kids. I loved that homeschool gave me the chance to try out different programs to see what works best for my kids. However, that freedom came at a cost.
We changed math programs a few times over the course of a couple of years. We've been playing catch up ever since.
The programs we tried had "unique" scopes and sequences so my kids developed gaping holes in their math coverage each time we switched. I added a mental tally mark to my running total of mom fails.
Math Tutor? Or Alternative…
If you're in a similar situation, you may be looking at a math tutor for your kids. That's awesome. I hope it goes super well for you.
For me, I've got just too many kids for that. I don't know how I'd schedule the appointments or keep track of what the tutor was teaching. I wouldn't want to risk wasting time and money.
How would a math tutor know what areas to teach, anyway? Won't my kids fall behind in their other math lessons?
Nope, I need something that will work with my busy life. AND, not take too much time away from their regular lessons.
---
3 Ways CTC Math Is Your Answer
There's a better way to catch up math levels. There's an online math program called CTC Math that's got the tools you need:
Run your child through a diagnostic test

for the last grade level they completed. This will tell you which concepts they need to brush up on.

Assign just those concept lessons

to their assignment list. Now you're laser focused. Your kiddo's going to make some serious progress.

Repeat this process

for each concept area they scored low in. Then place them in the subsequent grade. Celebrate their success!
---
"It can be discouraging to a child when they're always playing catch up in math. The danger is that they may start to think they're a bad student, or just bad at math. Help build their confidence by specifically targeting the concepts they need help with. CTCMath allows you to assign the exact lessons they need without gobs of busy work. Used properly, it's the best tool in your homeschool toolkit." -Christy, pk1kids.com
How To Catch Your Child Up In Math In One Year
Your math catch up strategy is up to you. It will depend on your family dynamic and the type of kid you have. It also depends on how far behind your student is.
You may wish to assign specific lessons to your child in CTC Math based on what they're behind in. Then your child can focus on just these lessons. 
When they're all caught up, have them move on to grade level math.
Or you can take my personal favorite approach: we are using CTC Math in place of a math tutor. My girl completes a short lesson each day after school. She chips away at the lessons I've assigned her that coincide with the BIG GAPING HOLES her mom caused in her math understanding.
A little each day, and she'll be on level by the end of the year – without falling more behind.
Find Out For Yourself – Enroll In A Free Trial
If you need to cover some ground quickly, sign up now for a free trial. 
I should also mention that CTC Math is a complete K-12 online math curriculum. You can use CTC Math as your core math curriculum for all your kids.
And their homeschool plan pricing is fantastic.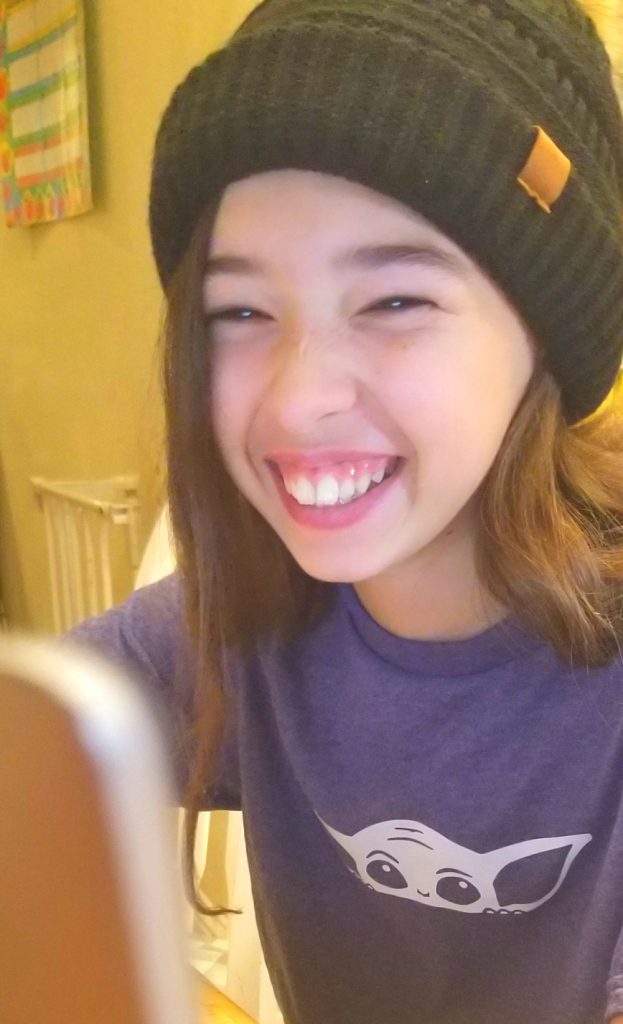 P.S. While you're here, access my entire subscriber only freebies library to get unlimited free printables for your kids! Subscribe to my list to get access: