History crafts for kids make homeschool history fun and memorable. Take a look at the Hands-On History kit from Sonlight (and snag some pro tips, too!)
Disclosure: I was compensated for my time reviewing Hands-On History World History I from Sonlight, but all opinions are honest – I want to help YOU in your choice of homeschool curriculum!
The Best Homeschool History Crafts For Kids
Have you ever felt like you were missing out on the very best curriculum simply because you didn't know it was even out there?
I've felt that way too many times. Especially when I found out that there were amazing history craft kits like the Hands-On History kits from Sonlight.
So if you can relate to that feeling of curriculum FOMO, you'll want to make sure you know about these fantastic history craft kits.
From the moment we opened our big box of (wonderfully organized and prepped) history crafts, we were hooked. The only thing I like more than doing crafts with my kids is not having to scrounge for materials!
If you've got kids who could benefit from hands on projects to peak their interest in history, these kits are perfect for you.
Don't miss out on this homeschool curriculum gem. Take a look at why you'll want to go out and get these history craft kits for your kids ASAP.
Take a look at Hands-On History World History 1 from Sonlight
Kit includes 9 crafts packaged with the materials you need for each.
Full color step-by-step manual shows you how to complete each project.
Each project includes a page about the history behind the craft.
Use alongside a Sonlight History Package, or your own history curriculum.
Choose from World History I, World History II, and World Cultures History Kits.
---

Scroll down for
a giveaway!
---
History Curriculum For Crafty Kids
Has history always felt hard to teach – even harder for your kids to remember? Through all the different types of curriculum we've tried, what's worked the very best has been to take my kids through experiences.
Going on adventures with read-alouds of great literature has made history highly memorable for my kids. But doing history related projects for my tactile learners has made it unforgettable.
Hands-On History kits from Sonlight are the perfect companion to their literature based history packages – or any history curriculum.
They come with 9 craft projects, all organized in individual bags which include everything your child needs to complete the craft. (You'll supply the basics like scissors, tape, and markers)
The full color manual gives historical background behind each craft. This is followed by step by step illustrated instructions to complete the project.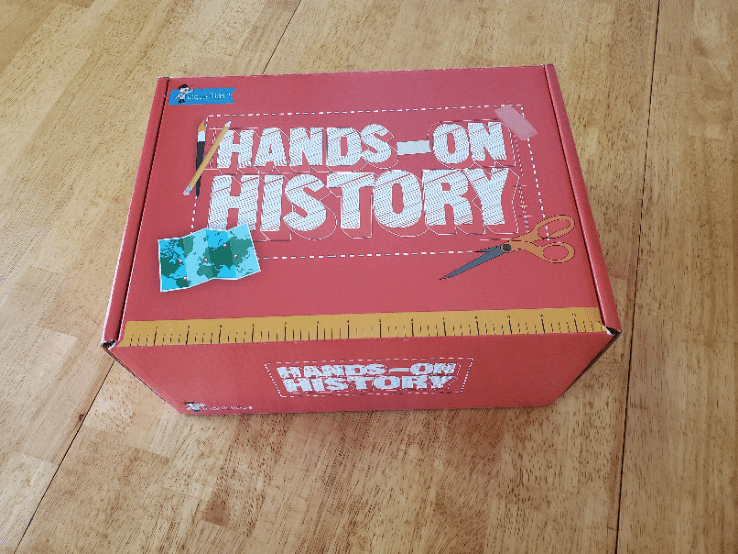 History Project Craft Kits Your Kids Will Love
My kids just finished exploring the projects included in the World History 1 Hands-On History kit. They loved every minute of it! This particular kit is geared towards ages 7 to 9, but my 13 year old enjoyed making the projects, too. And of course my 4 year old was wanting to get in on the fun, so his sisters found small tasks he could help with.
The only major problem we had with these history craft kits was that my kids fought over who got to do each project. I ended up with two kits for my four kids which definitely helped. But take it from me, you'll definitely want each of your kids to have their own kit. It's also really fun to see how each child completes their project a bit differently. And it's nice when there's some comradery going on and you see your kids actually helping each other out for a change.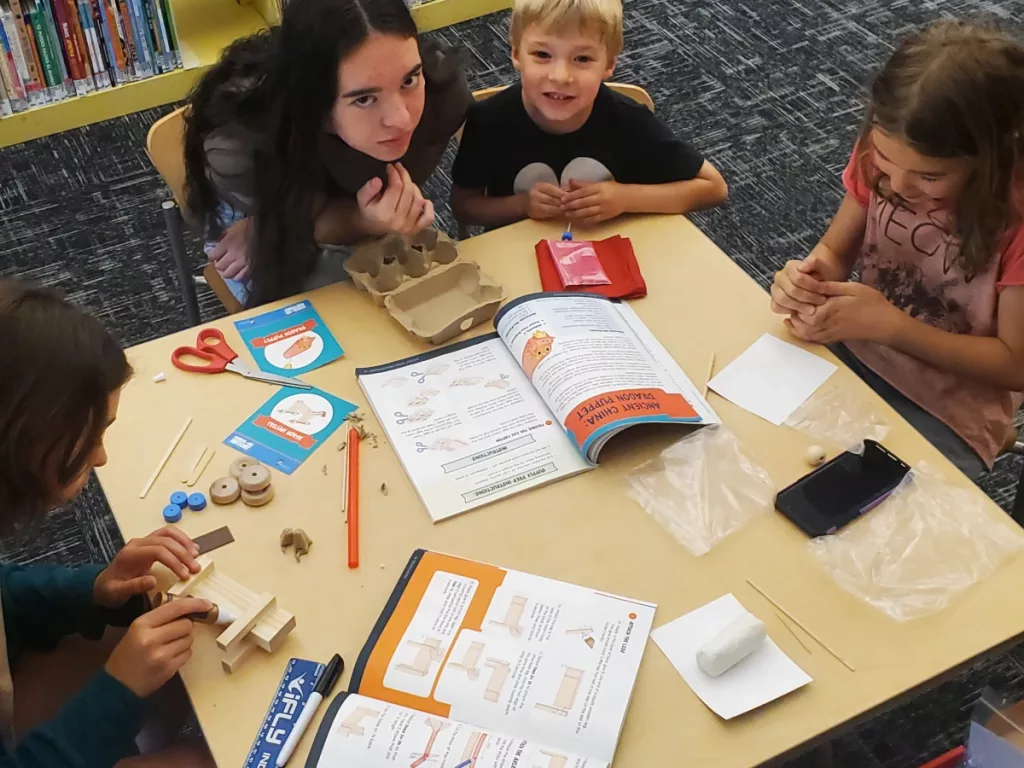 Homeschool History Craft Kits For Kids
Some kids just don't like to be stuck to books and worksheets all the time for their studies. And that's ok. Giving your kids something to make gives them time to absorb what they're learning about. It puts their brains into creative mode – and that's always been the most effective way my kids have learned.
For kids who aren't too interested in history, these history crafts for kids really help peak their interest.
We loved learning the history associated with each craft. My 8 year thought it was cool that athletes in Ancient Greece earned laurel wreaths instead of medals. My 11 year old built the Trojan Horse craft and her curiosity about it led her to read about the Trojan War.
Each project lists a scale for difficulty and time required. There are also a "You Provide" sections of the supplies list which lists any materials you'll need to complete the project that aren't included in the kit. These are items like scissors, markers, and tape.
7 Pro tips for your Hands-On History crafts :
We completed every project in the box and learned a lot along the way. Here are some tips that will help you get the most out of your hands-on history box.
Have some clothespins and/or binder clips on hand. They really help to hold glued pieces together while they dry.

A few projects use paper templates that need to be cut out from the back of the manual. Use carbon copy paper instead to make this even easier. If you don't have carbon copy paper, try that old school trick with pencil lead. Color the back of the templates with pencil, then flip over and trace the outlines on top of the paper to be cut.
Pay attention to the preparation notes for each project. You may need to cut straws or pipe cleaners before starting.
Plan ahead for drying time needed for certain steps of the projects.
Pay attention to the difficulty levels listed at the beginning of each craft. If you're anxious to dive in with an easier project, we suggest the Greek Vase, Cylinder Seal and Trojan Horse to start.
Sometimes we found it helpful to keep all the pieces in their bags and only take them out as needed. Alternatively, put all the pieces into a tray or container and keep them there until they're needed.
If you have kids that need very precise directions and like to be perfect, plan on giving them a little extra help with these projects.
See all the completed projects.
Scroll through to see all 9 projects completed, with some helpful hints on each one:
Enter to win a Hands-On History Kit from Sonlight: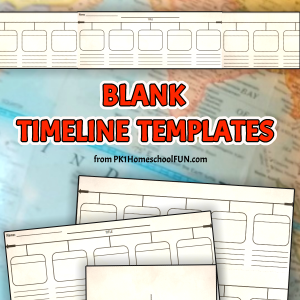 P.S. While you're here, access my entire subscriber only freebies library to get unlimited free printables for your kids! Subscribe to my list to get access: