Here's how to do an easy butterfly unity study for a memorable look at our beautiful winged friends.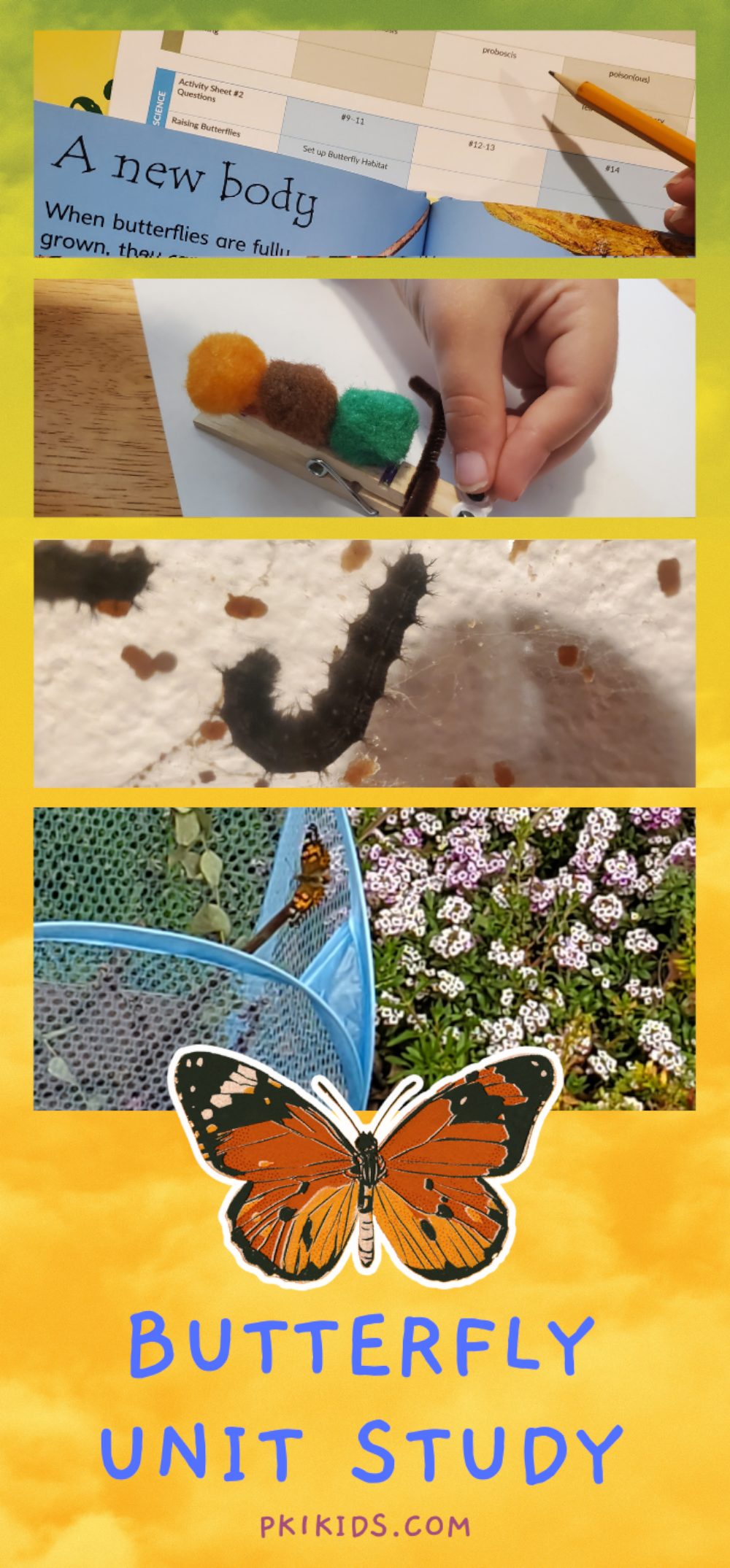 I was compensated for my time reviewing Sonlight's Butterfly Unit Study, but all opinions here are honest – I want to help YOU in your choice of homeschool curriclum!
Butterfly unit studies are a bit of a staple for every homeschool kid.
 If you've never ordered your own caterpillars and watched them emerge as butterflies, you definitely should! It's a fantastic experience to watch this transformation happen in your own home.
If you want to go a little further, you can make a whole unit study out of your butterfly experience. Just gather a few materials and books and make a plan of when you'll do your activities. We start each day with a "Morning Meeting," at which we do our all-student activities. This is the best time for us to do unit studies like this that involve all the kids.
There are a lot of Butterfly Unit Study plans out there. If you're looking for an easy butterfly unit study, let's take a look at what you should include.
5 Parts Of An Easy Butterfly Unit Study:
Caterpillars – Monarch and Painted Lady butterflies are great. 

Butterfly Enclosure

Books About Butterflies

Butterfly Worksheets

Butterfly Crafts & Activities
For many years I felt like I'd missed the boat whenever I saw pictures of homeschool moms and their emerging butterflies. I can't believe I got to 4 kids before ever doing this! I think most of that procrastination had to do with not really knowing where to start. Ordering live chrysalis was always intimidating to me. And I didn't want to just watch them "turn into butterflies." I wanted the experience to be educational.
Try An Easy Butterfly Unity Study With This Kit From Sonlight
I love the idea of putting together a unit study on butterflies, but as my kids (and I) get older, I'm losing my enthusiasm for piecing things together myself.
I wish I'd known about this easy Butterfly Unit Study from Sonlight years ago. It can be ordered individually, and has everything you need for a wonderful Butterfly Study!
If you want to do all the things but not have to go find it all and put it together, this is an easy decision. The Butterfly Unit Study from Sonlight is designed to be used for kids ages 7 to 12. However, my 5 year old son loved the stories and crafts, too!
 Sonlight's Butterfly Unit Study Includes:
Instructor's Guide
Activity Sheets
Literature
Hands-On Activities
Project Supplies
Geography Connection
Butterfly Identification
Butterfly Lapbook Project
Creative Writing
Butterfly Themed Recipes
Instructions & Links to purchase Caterpillars
Butterfly Enclosure
Looking for a fun and prepped-for-you easy butterfly unit study? ​
The moment we opened the box and took at look at this easy Butterfly Unit Study from Sonlight, my kids and I were so excited! I immediately put the Instructor's Guide into a binder and looked through all the fun activities and worksheets.
We've used quite a bit of Sonlight curriculum in my home. Looking through the Butterfly Unit Study, I saw the familiar beautiful literature books and crazy easy planning pages I've come to expect from Sonlight. Even the materials for the crafts are in the box!
When it came time to order the caterpillars, I chose Painted Lady. I will say, I wasn't prepared for how gross they would look as they developed!
The caterpillars did what caterpillars do. They ate, and they pooped – a LOT! Pretty soon they were creating webbing and then suddenly they'd made their chrysalis! 
The kids and I really enjoyed making a special butterfly enclosure for our soon-to-be butterflies. We added some branches, leaves, rocks, and cut up fruit.
Especially after the grossness of the caterpillars, there was such an excitement to seeing those beautiful butterfly wings!
Our favorite part was releasing our butterflies into our garden and hoping they liked our flowers!
3 Things We Love About This Easy Butterfly Unit Study:
Everything is planned for you, ready to open and go! There's really no prep at all needed to work through this unit study. And because it's all laid out for you, it can be flexible to what works for your family that day.
Lessons are short and to the point. We liked that you don't have to sit and read an entire book. Instead, you read a few pages, do an activity, and maybe explore a little more on a topic. It's very flexible & peaceful.
The Guide tells you exactly what to do. Ok, so some of us are not very insect friendly! We loved that the Instructor's Guide walks you through everything you need to do with your caterpillars and butterflies. There's even a YouTube playlist for more help, information, and inspiration.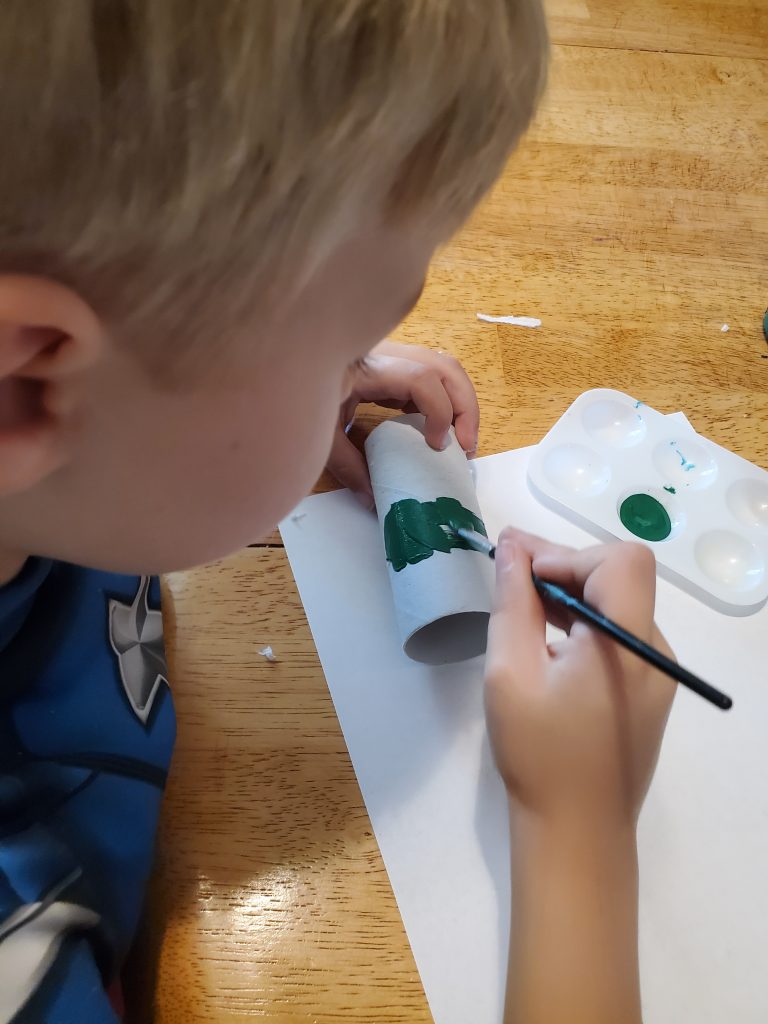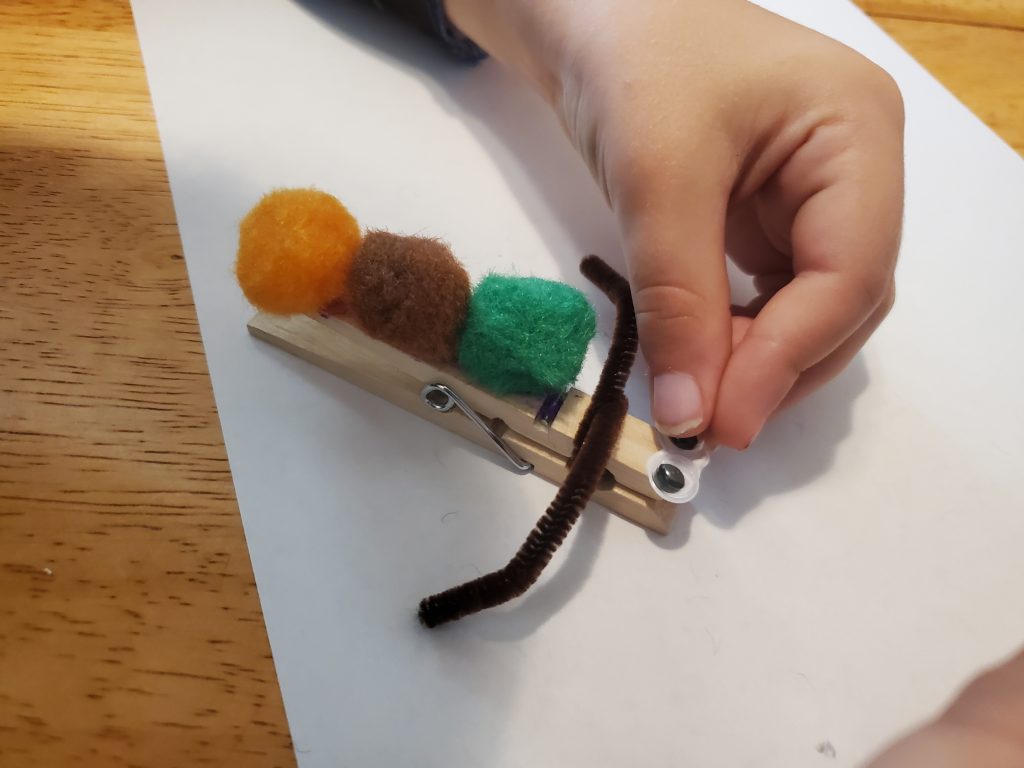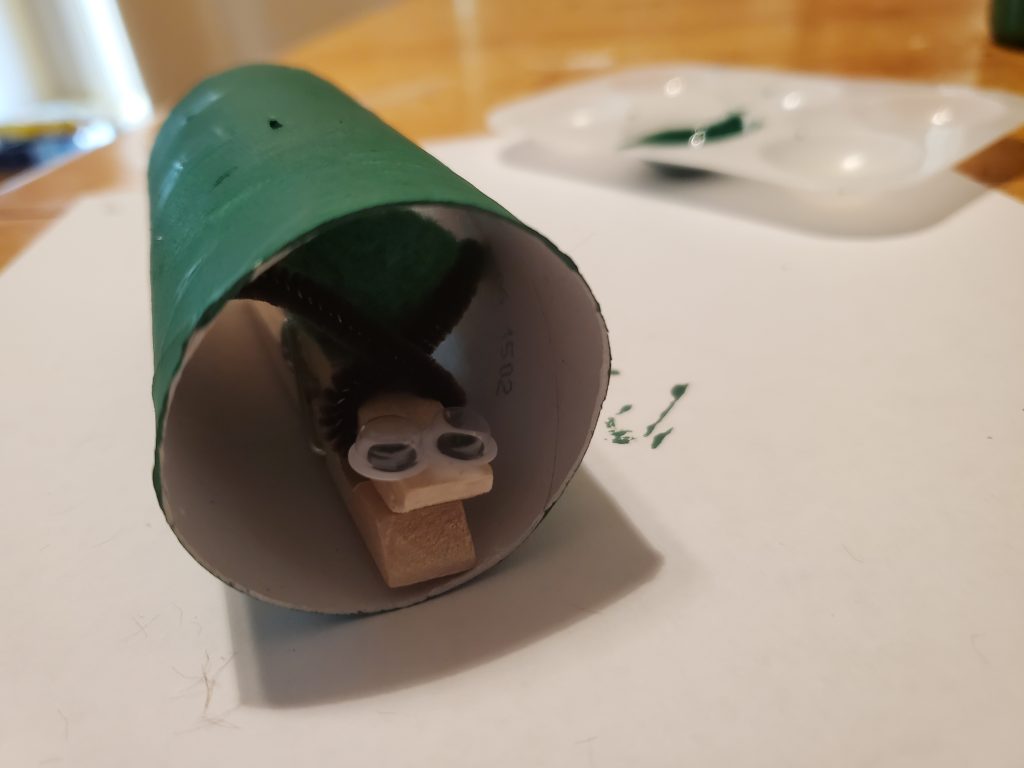 Try An Easy Butterfly Unit Study With This Kit From Sonlight
If you've never used curriculum from Sonlight, this is a perfect way to get familiar with it. The Butterfly Unit Study is a comfortable price and can be completed in 4 weeks. 
I'm so happy that we finally were able to do an easy butterfly unit study. If it hadn't been for this butterfly unit study kit from Sonlight, I'm not sure I ever would have gotten the courage to try it on my own! 
If you want to take a look at purchasing the kit, visit the Butterfly Unit Study product page.
Enter To Win A Free Experiment Kit From Sonlight: