Customize your Christmas activities with this free editable Christmas activity calendar that will make sure you get to all the Christmas fun this year! Includes a list of activity ideas.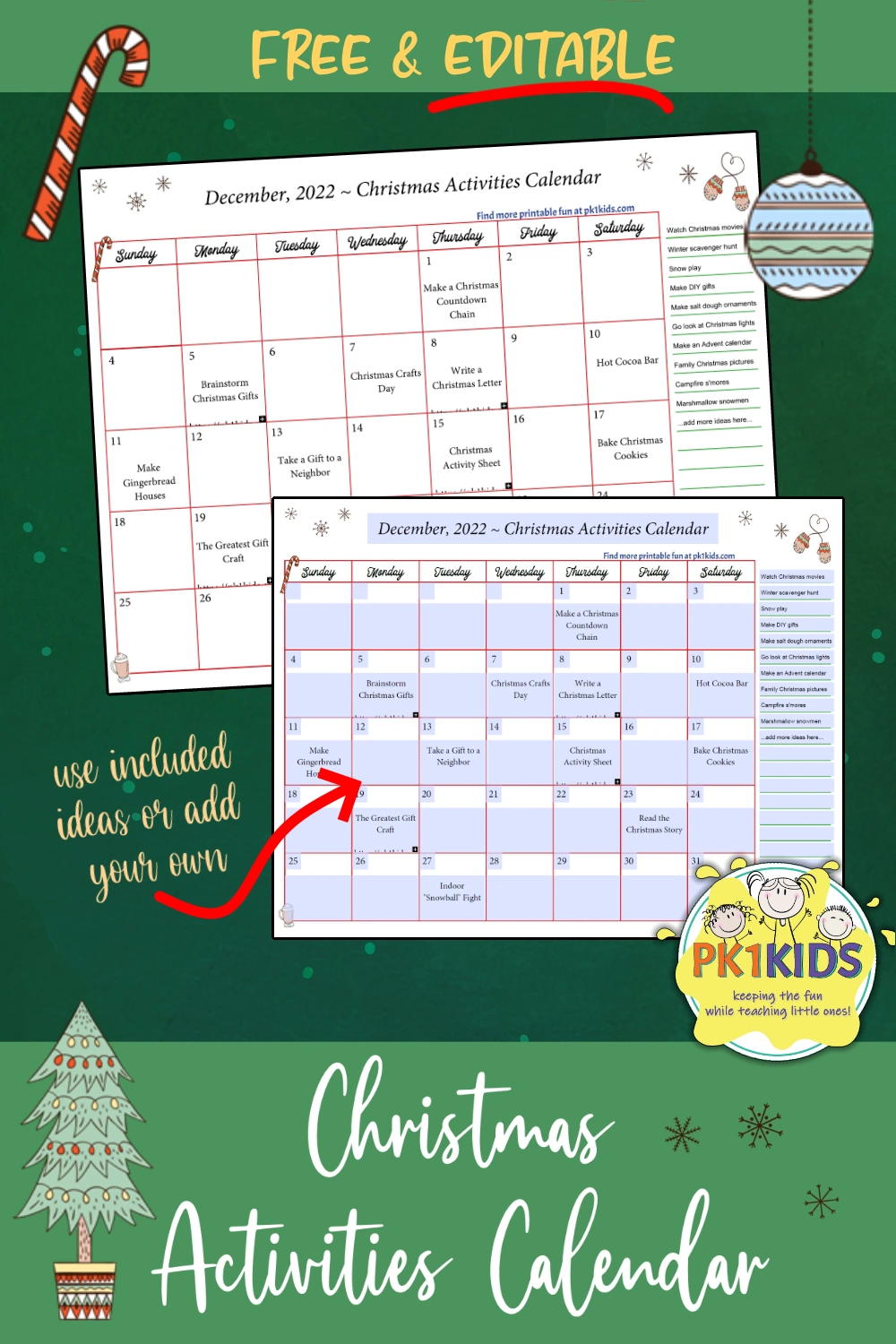 Trying to get to every single Christmas activity on your list this year?
Are you the type of mom that tries to fit all the fun Christmas activies and memories in before the big day arrives? Hot cocoa bars, Christmas movies nights,  gingerbread houses – I love it all!
But every year my plans fall flat. Do you find a way to get to everything?
Or maybe you want to make sure you do a bunch of fun stuff with your kids.
But what to do?
Scour Pinterest for ideas, of course! And pretty soon you're an hour down the rabbit trail and trying to figure out how you can possibly pull off the World's Greatest Christmas.
How about we go for quality over quantity this Christmas, and choose the very best memories we can make with our kids?
Collect your ideas without the overwhelm with this editable Christmas Activity Calendar
Here's a calendar of Christmas activity ideas that won't pressure you into a mom guilt corner.  Collect the ideas that YOU want to do on the side notes. Then, you can edit your calendar around your own realistic December.
And, you can re-use this calendar every year – just adjust the dates.
I just wanted to make something that helped us make Christmas memories with our kids, without all the stress and pressure.
Enjoy this free editable Christmas Activity Calendar
Have a wonderful holiday season!
Blessings,
Christy
Find this freebie under the "CHRISTMAS" tab in the Freebies Library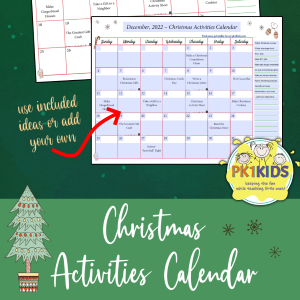 🙂 I hope you like this free printable! Please share it if you do and help me grow my little website! 🙂